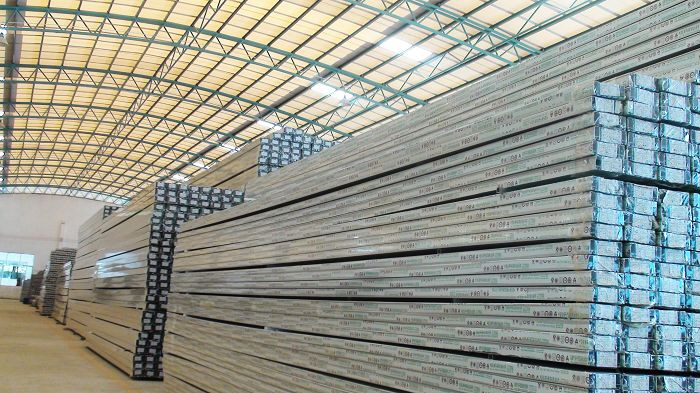 VENTURES AFRICA – Dubai-based Al Ghurair Group has teamed up with Ethiopian firm, Tracon Trading, to build its first Aluminium Production Plant in the East-African country, an investment worth $50 million.
The deal is structured such that Al Ghurair will provide equity financing while Tracon Trading will source funds from local investors; the resulting outfit will be a joint venture where each partner will have equal share in the Ethiopian market. Necessary fundamentals are in place as about 30,000 square meters of investment land has already been acquired on lease from the Addis Ababa City Administration.
CEO Majid Ghurair, in a discussion with President Mulatu Teshome and Minister of Trade Kebene Chane, revealed that the factory will have a starting production capacity of some 25 to 30 thousand metric tonnes of aluminium, its completion is expected to substitute the importation of aluminium.
The factory is expected to commence production in a year according to the Deputy Manager of Tracon Trading, Mr Elias Omer. He believes the factory will go beyond substituting imports to satisfying the local demand for Aluminium and improving intra-African trading by allowing for exports to other East African countries.
Aluminium represents the second largest market for metals globally. World demand for the lightweight metal is heavily driven by China's booming economy which consumed more than a quarter of the world's total aluminium production as at 2010.
Its lighter feel compared to steel guarantees a greater demand in the automotive industry. Experts say a kilo of aluminium, used as a substitute for heavier metals in car industry, reduces gas consumption by 8.5 litres and produces 20 kg less carbon dioxide emissions. Also, a 10 percent reduction of car weight results in a 9 percent increase of fuel consumption efficiency. This shows how profitable aluminium mining is likely to be.
The Ethiopian President and Minister of Trade have pledged their support as both firms move forward with this deal.
http://www.ventures-africa.com/