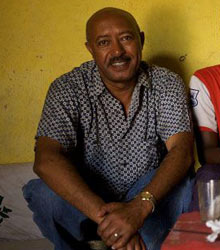 Closing down his orphanages must have been one of hardest decisions of Mulugeta Gebru's life. The Jerusalem Children and Community Development Organisation (JeCCDO) he ran had homes across Ethiopia for orphaned and vulnerable children. There were over a thousand children in Mulugeta's care. But by 1996, he had decided that the children would thrive better back within communities.
This idea wasn't immediately popular. But Mulugeta persevered and found that placing a child back into the care of a community could raise the standard of life for everyone. He transformed the orphanages into resource centres. Part of his model was practical; helping adopting families to set up small businesses or low-cost food production schemes. But Mulugeta's greatest legacy has been the community groups he has fostered, which have triggered fundamental shifts in attitudes and customs around health, rights and child protection.
During these peer-led conversations, difficult issues that would normally be taboo are up for discussion. The breakthroughs have been phenomenal. One group recently took the decision to end early marriage. Another agreed to end female genital mutilation and arranged an amnesty of the knives used in the practice. In the south, a young rape victim was able to put her attacker behind bars thanks to the unprecedented support of her local women's group. Mulugeta's confidence in the capacity of communities and the power of consensus has proved to be well founded. By closing the door on one idea he has thrown open countless others for the future of Ethiopia's communities.
Click here to vote for Mulugeta Gebru
http://www.guardian.co.uk