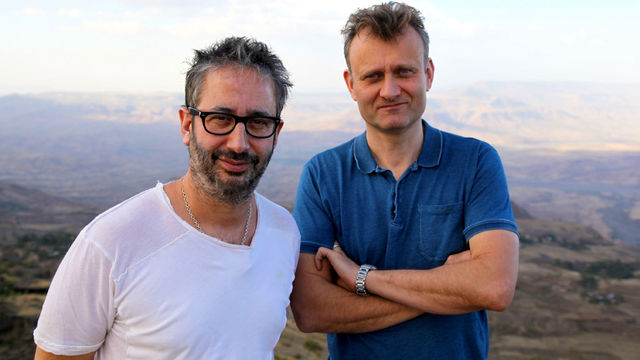 Hugh Dennis and David Baddiel

Comedians Hugh Dennis and David Baddiel drive over 2,000km of Ethiopia's death-defying, bone-shaking roads in a quest to reach Aksum, known as the home of the Ark of the Covenant. Along the way they have to compete with truck drivers high on local drug khat, a calamitous breakdown and a shortage of fuel in the middle of the night.

At times, it seems like David and Hugh will need a miracle to get them to the end of the road and the holiest place in this deeply religious country.