Playing at altitude, hostile away conditions and a confident Ethiopian outfit await South Africa on Sunday
Bafana Bafana
took one small step closer to fulfilling Gordon Igesund's promise of
2014 World Cup qualification
last weekend, but a greater test is on the horizon in the form of a trip to Addis Ababa and a must-win clash against
Ethiopia
.
The Walla Antelopes is a team on the rise in Africa, after qualifying for their first Africa Cup of Nations in 31 years in 2013. A footballing nation which has been beset by internal conflict and poor performances on the pitch was given a new lease of life under coach Sewnet Bishaw in 2011, when the former coach decided to revisit his old post once more.
Bishaw's influence not only steered the side to Africa Cup of Nations qualification, as the Walla Antelopes currently top Group A in 2014 World Cup qualification. The side is chasing history, has a superb home record and the added advantage of playing at altitude - all factors which could prove to be a recipe for disaster for South Africa and their World Cup qualification dream.
Before Bishaw's reinstatement as Ethiopian coach, the side failed to qualify for the 2012 Africa Cup of Nations after defeat to Nigeria. Coach Iffy Onuora was fired from his post after 9 months and Tom Saintfiet left the job after merely five months due to conflict with the Ethiopian Football Federation.
The team lacked consistency in the coaching department, which reflected in their results. A group of talented youngsters had emerged in the Ethiopian league and Sewnet Bishaw saw his opportunity to develop the side. Previously Bishaw had won the Cecafa Cup with Ethiopia in 2005, portraying his calibre as the national team coach. His reappointment signalled the start of the Walla Antelope's finest moment in over three decades – a berth in the 2013 Afcon.
Ethiopia is backed by a side which comprises largely locally based players. Six players in the current squad play for Saint George FC, the club which has won the Ethiopian Premier League on 25 occasions. However, their most dangerous player is the only European-based star – Saladin Said.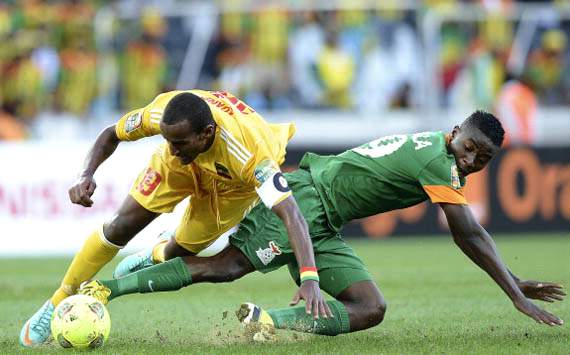 Playing for Lierse in Belgium, Said has netted 8 goals in 11 starts for the Walla Antelopes and leads their attacking line-up. His most recent goal was against Botswana, during the Ethiopian's 2-1 win last weekend.
In the middle of the park the team relies on attacking midfielder Adane Girma, whose experience trumps the majority of his teammates. Girma is able to control proceedings in the midfield, but is also an important cog in the team's attacking capabilities.
Defensively, Degu Debebe is Ethiopia's captain and stalwart at the back. Debebe is the most capped player in the current squad and lends his leadership qualities to the fray.
However, the side is largely inexperienced and focused on younger talents, with the majority of the team falling under the age of 27. Due to their local knowledge of playing conditions in Addis Ababa, the Walla Antelopes have become a deadly force at home. Unbeaten at home in their last 10 encounters, their record is a frightening prospect for a South African team which cannot afford anything but a win to keep their destiny in their own hands.
Playing at altitude will be an issue for any team traveling to Addis Ababa, which sits at 2,400m above sea level. This is 800 metres higher than Johannesburg and while it may not be as taxing as a trip to Bolivia, the effects of playing at altitude will mean Ethiopia will be able to run for longer periods of time and have a better chance of being the stronger side come the final third of the game.
Ethiopia not only holds home advantage over South Africa on Sunday. Their two point windfall over the visitors means they do not have to win the game in order to still have a chance to qualify. Tactically, they can sit back, wait for South Africa to exhaust their attacking capabilities and strike on the counter-attack. Everything falls into their favour if Bafana Bafana does not start well.
The 3-0 win over Central African Republic may have been one of Bafana Bafana's best away performances, but their record in Africa is dismal and if the team can pull off a victory in Ethiopia it will surely be one of their greatest wins and perhaps the most important, as their World Cup qualification dreams hang by a thread.
http://www.goal.com