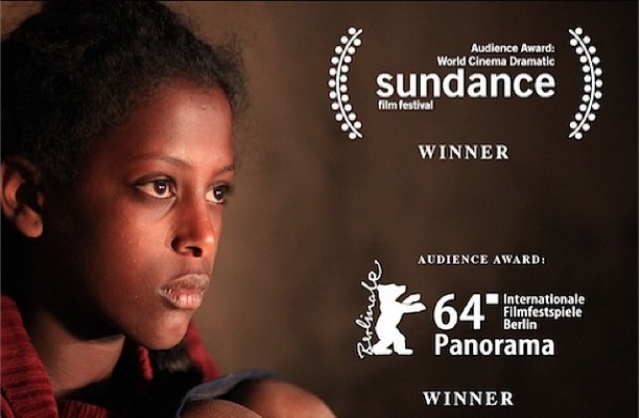 New York ( TADIAS) – The award-wining Ethiopian film 'Difret' will premiere at the National Theater in Addis Ababa on Wednesday, September 3rd. Directed by Zeresenay Mehari the film narrates the true story of a teenager who was a victim of telefa — a traditional custom of marriage by abduction in Ethiopia — who gained public attention when she was arrested and charged for the murder of her abductor. The girl's subsequent acquittal on the grounds of self-defense was led by a courageous lawyer Meaza Ashenafi who also worked to outlaw the practice of abduction for marriage.
Difret won the World Cinema Dramatic Audience Award at the 2014 Sundance Film Festival and the Panorama Audience Award at the Berlin International Film Festival. It has since been screened in various U.S. cities including New York and Silver Spring as well as worldwide including at Locarno Film Festival in Switzerland; Durban International Film Festival in South Africa; Jerusalem International Film Festival in Israel, and Sydney International Film Festival in Australia.
The upcoming screening in Ethiopia is the most exciting moment the director and producers have been waiting for. "We are thrilled to be premiering the film in Ethiopia and releasing it in theaters there next week," producer Mehret Mandefro told Tadias Magazine. "Difret has been a 7-year labor of love for Zeresenay and a 5-year labor of love for me. So to finally be able to share the film in Ethiopia is truly a dream come true. We can't wait," she added.
The film's other producers include Leelai Demoz, Executive Producers Angelina Jolie, Julie Mehretu, Jessica Rankin, Francesca Zampi and Lacey Schwartz.
- See more at: http://www.tadias.com